Following graduation from the College of Architecture, Art and Planning, Matt began his career as an architect working in the San Francisco office of Wudtke Watson Davis & Engstrom. His tenure as a practicing architect was brief, lasting one year, but his love for "designing and building things" has remained the driving force in each of his three subsequent "careers."
In 1980, he began a 14 year career in real estate development, first as Development Manager with Grosvenor International, and later, as a General Partner in the Related Companies, a New York based investment and development firm. During that time, Matt developed a number of large scale commercial and residential projects in California.
In 1994, Matt decided to start a new career "building companies" instead of office and apartment towers. He formed Marwit Capital LLC, a private equity fund based in Newport Beach, CA. Over the next 8 years, his firm invested in 33 businesses ranging from enterprise software to healthcare, and from basic manufacturing and services to entertainment. In 2000, Marwit invested in a startup called IndX Software, which pioneered the emerging space of Realtime Enterprise Performance Management. In 2002, Matt took a sabbatical from 'doing deals' and became Chairman/CEO of IndX. Late last year, IndX was acquired by Siemens AG. Matt currently serves on the IndX Board and on the Boards of Paciolan and Marina Medical.
Matt, his wife Lizanne (Ithaca College '79), and their three children (ages 16, 14, 11) live in Laguna Beach, CA. In 1997, the Witte family endowed a Distinguished Speakers Lecture Series which is held four times a year in conjunction with the Newport Beach Public Library Foundation. Matt has been an active member of the Urban Land Institute, a member of the Board of Governors of the National Association of Small Business Investment Companies, President of the Western Region of SBIC's, Founder and Chair of the Yerba Buena Alliance and a member of the Wellness Community.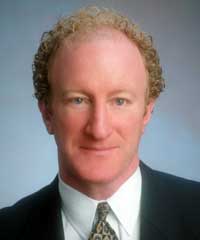 At the time of our 30th reunion, Matt's connections to Cornell had continued with his daughter Carolyn now a sophomore Near East Studies/Journalism major, as well as his ongoing sponsorship of the annual Case Studies in Urban Development seminar (now in its 5th year) held on campus each spring. He finally completed a project he designed (but never built) as a 2nd year Architecture student -- a vacation home in the mountains outside Carmel, CA -- built with stone from the LLENROC Quarry in Ithaca.

At the time of our 35th reunion, Matt has returned to his first career in real estate development re-joining his former partners at the Related Companies. He has begun working on two large mixed use projects - one in San Diego and the other in San Francisco where two of his three kids live. He and his wife Lizanne are splitting time between Laguna Beach, Carmel and San Francisco.