Teddy is President of the Films Division of Overbrook Entertainment, a Beverly Hills based partnership of Will Smith and James Lassiter created to acquire, develop, and produce motion pictures. Recent films include The Last First Kiss, Saving Face, and Jelly Beans. Upcoming projects include Uptown Saturday Night and Lakeview Terrace.
Prior to joining Overbrook, Teddy was President of Davis Entertainment from 1997 to 2001. While at Davis, he coordinated an exclusive first-look deal with Twentieth Century Fox and was the Executive Producer on Life or Something Like It. Other films produced at Davis during his time there included Dr. Doolittle 2, Behind Enemy Lines, and Heartbreakers.
Teddy has also been EVP of Production for Columbia Pictures. During his seven years he identified, acquired, developed, packaged, and maintained creative, fiscal, and administrative control over motion pictures from inception through release. Projects included Charlie's Angels, Replacement Killers, Anaconda, Fools Rush In, Devil's Own, Cable Guy, First Knight, My Girl, Mo Money, Hero, and Stephen King's Sleepwalkers.
Teddy began his career with NBC where he was a Management Associate in Employee Relations, Manager and then Director of Compensation, and Project Manager of the Teletext test market in the LA area. He also held positions at Touche Ross as a Management Consultant and at Paramount Pictures as Director of Creative Affairs, VP of Production, and Sr. VP of Production.
Teddy graduated from the School of Industrial & Labor Relations at Cornell. He also earned a MBA from Harvard in 1984.
He is a member of the Academy of Motion Pictures Arts & Sciences and has served as a member of the Executive Board of the Asian American Policy Review at Harvard's JFK School of Government. He has also served on the board of the Coalition of Asian Pacifics in Entertainment and on the board of Treepeople (coordinates the planting of millions of trees in inner-city LA).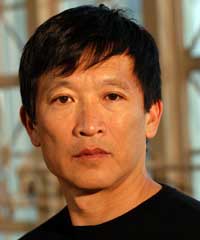 At the time of our 30th reunion, Teddy had produced HITCH, executive produced THE PURSUIT OF HAPPYNESS, and was in the middle of production of QUANTUM QUEST, a 3D computer animated educational film sponsored by NASA and JPL. Zee launched his own production and marketing company and his first film, WEST 32nd, was selected to both the Tribeca and the Pusan International Film Festivals.

At the time of our 35th reunion, Teddy was in pre-production of the film LOVE, NY. He also acquired the rights to PRISONER OF WAR - the Israeli TV series that spawned Showtime's HOMELAND - for adaptation in South Korea. In addition to his role as Chief Creative Officer of start-up Mozaik Multimedia through its acquisition by Rambus Inc., Teddy currently advises several tech companies including Ooyala, Channel Factory and Veam.