Fisk was appointed Chairman of S. C. Johnson & Son in October 2000, becoming the fifth generation family leader of the 118-year-old Racine, WI-based company. Fisk joined SC Johnson in March 1987, as a Marketing Associate in U.S. Consumer Products – Home Care. Later in 1987, he was appointed Managing Director – Corporate New Products and Technologies. In 1990, Dr. Johnson was appointed President and GM – Canadian Johnson. He was appointed VP – Home Care Business, North American Consumer Products, with responsibility for new products, floor care, furniture care and bathroom care in 1992. In 1997, he was appointed President – Americas, India, Asia-Pacific. Dr. Johnson was appointed Vice Chairman in 1999, with responsibility for International Operations, Law Department and Worldwide Communications.
Since 2002, he has been a member of the President's Advisory Committee for Trade Policy and Negotiation (ACTPN). He is a member of the World Business Council for Sustainable Development; a Director of Conservation International (CI); serves on the Executive Board of CI's Center for Environmental Leadership in Business; Trustee Emeritus of Cornell; and serves on the Visiting Committee of the Department of Physical Sciences at University of Chicago. Previously, he served as a Director of Energizer Holdings and Johnson Outdoors as well as a Trustee of Chi Psi National Educational Trust.
Dr. Johnson holds the following Cornell degrees: B.A. in Chemistry and Physics; MENG in Physics; MBA in Marketing and Finance; M.S. and Ph.D. in Applied Physics. Fisk spends time in the air as a pilot and enjoys scuba diving, racquet sports and skiing. Fisk is a devoted father who enjoys spending a great deal of time with his daughter, Katie.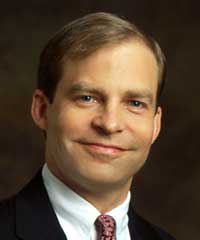 At the time of our 30th reunion, Fisk had assumed the dual roles of Chairman and CEO of SC Johnson & Son. From its beginnings as a small floor wax company, SC Johnson has become a world leader in household products, today employing 12,000 people in 70 countries and generating $8 billion in annual sales.
At the time of our 35th reunion, Fisk still serves as Chairman and CEO of SC Johnson and is the fifth-generation Johnson family leader of the 128-year-old company. Fisk was honored to be the 2009 Robert S. Hatfield Fellow in Economic Education, delivering Cornell's annual Hatfield Lecture. In 2013, he was honored by the Johnson School at Cornell with the Dean L. Joseph Thomas Leadership Award, the highest honor bestowed on its most accomplished alumni leaders.