Lon is Music Director and Conductor of the hit Broadway show Hairspray. He graduated from Cornell University in 1979 with a bachelor's degree in animal science. He promptly moved into show business.
After playing piano for auditions for twenty years, he landed the position of music director/conductor for Hairspray. In May 2003, Hairspray won the Tony Award for Best Musical, as well as seven others. Much to his mother's chagrin, there is no Tony category for best music director. He is also the music supervisor for Hairspray's national touring company and the Toronto Hairspray production.
Other Broadway shows in which Lon has been music director and conductor include The Rocky Horror Show, Street Corner Symphony, and Footloose. Off-Broadway, he has been the conductor in Forever Plaid, Song of Singapore, A Backer's Audition, Hit the Lights, and The Diva is Dismissed. Regional theater credits include Return to the Forbidden Planet, Blackbirds of Broadway, Calamity Jane, 42nd Street, and Anything Goes.
Lon has played for singers in numerous Manhattan nightclubs and cabarets from Santa Monica to Monte Carlo. He has also performed at US Naval bases in Europe and on-board the battleship USS Theodore Roosevelt.
As an actor, Lon has appeared in lead roles on Broadway in Tommy, Baby, Leader of the Pack, Starlight Express, and RockNRoll! The First 5000 Years. He can be heard playing piano for Whoopi Goldberg in the film and on the soundtrack of Boys on the Side.
He is married to Lisa Barsanti Hoyt '79 and has two children: Lisbeth (17) and Loren (14). He still finds his degree in animal science useful for working with actors on Broadway.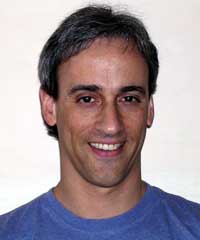 At the time of our 30th Reunion, Lon is music supervisor of Hairspray productions in London and on tour in the USA, and putting up a new all-German production in Cologne, Germany. Hairspray Broadway closed in January '09 when Lon became assistant conductor of the Tony Award winning revival of Hair.

At the time of our 35th Reunion, Lon is in rehearsals for a new musical about the life of Bert Berns, an unknown songwriter who composed "Twist and Shout", "Piece of My Heart", "Cry Baby", "Tell Him", and "25 Miles From Nowhere." The show opens at NYC's Signature Theater Center on July 21, and runs through Sept 20.
At the time of our 40th reunion, Lon continues to work in musical theater. He has been music director for Broadway musicals Catch Me If You Can, On Your Feet, and Escape to Margaritaville, music directed NBC's production of Hairspray Live, and is currently music directing My Very Own British Invasion at NJ's Papermill Playhouse (which he hopes will make its way to Broadway). He also sat in with the band, playing for his daughter Lisbeth's (Cornell '09) wedding, this past September.