In September 2003, the US Senate unanimously confirmed President Bush's nomination of Stephen as a US District Judge for the Southern District of New York. Stephen is responsible for presiding over both criminal and civil matters arising in Manhattan, Bronx, Westchester, Orange, Rockland, Sullivan, Putnam and Dutchess counties.
Stephen is a graduate of Cornell Law School (J.D. 1984) and Cornell University (B.A. in Government). After law school he joined Alexander & Green, a corporate law firm in New York City. In 1987, Stephen began the first of four stints of government service as an Assistant United States Attorney for the Southern District of New York. While there, Stephen prosecuted narcotics cases, securities frauds, and white collar matters.
In 1991, Stephen joined Kroll Associates, an international private investigations firm, as Associate General Counsel and later Managing Director. At Kroll, Stephen managed domestic and international investigations including Iraqi war crimes for the government of Kuwait, and financial dealings of former Brazilian President Collor for the Brazilian Congress.
In 1993, Judge Louis Freeh, the Director of the FBI, asked Stephen to join as Principal Deputy General Counsel. During his two years at the FBI, Stephen developed policy initiatives including the revision of hiring and promotions practices for special agents and counterespionage policies, and contributed his legal expertise to the World Trade Center and Oklahoma City bombing investigations. In 1995, Stephen left the FBI to join Aetna as Council and later as Chief Compliance Officer at Aetna U.S. Healthcare.
In April 1998, the US Senate unanimously confirmed President Clinton's nomination of Stephen as United States Attorney for the District of Connecticut. As United States Attorney he supervised 50 attorneys in 3 offices.
Stephen currently serves on the Cornell University Council and formerly served on the Executive Committee of the Cornell Law School Alumni Association. He also currently serves on the Board of Directors of Fordham Law School's Louis Stein Center for Law and Ethics.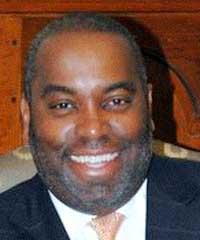 At the time of our 30th reunion, Stephen continues to sit as a District Court Judge in the Southern District of NY and is the proud father of Victoria, a rising sophomore premed at Stanford. He is still active as a member of the Cornell University Council and the Law School Advisory Committee where he recently acted as a judge for the final round of the Cuccia Cup Moot Court competition.

At the time of our 35th reunion, Stephen is now a partner in Skadden, Arps, Slate, Meagher & Flom's New York office. He serves on Skadden's Policy Committee (its management committee) and is Co-Chair of Global Diversity. Stephen serves on the Board of the Brennan Center for Justice, is on the Advisory Board of the Center for the Advancement of Public Integrity and is a member of Cornell Law School's Advisory Council.