Andrew is a Managing Partner at Oak Hill Capital Partners in New York City. Oak Hill Capital Partners and related partnerships manage approximately $10B of capital across multiple asset classes. Oak Hill Capital Partners is a $1.6B private equity fund that invests in operating companies through leveraged buyouts, growth capital, build-ups, recapitalizations and restructurings. Andrew has responsibility for originating, structuring and managing investments for the basic industries, consumer products, retail and distribution sectors.
Prior to joining Oak Hill in March 2000, Andrew enjoyed a 16 year career in investment banking. After receiving his MBA from the University of Pennsylvania in 1984, Mr. Nathanson joined Drexel Burnham Lambert. At Drexel, he spent five years working on leveraged buyout financing and raising corporate growth capital at a time when Drexel was leading the development of high yield debt capital markets and becoming the Wall Street leader in leverage finance.
Mr. Nathanson then joined Donaldson, Lufkin & Jenrette in 1989 as a founding member of their leveraged transactions group. During the next decade, DLJ became the perennial capital markets leader in raising high yield debt for corporate growth capital and leveraged transactions. As a Managing Director at DLJ, Mr. Nathanson served in various roles, including Co-Head of Leveraged Finance, Co-Head of the Credit Commitment Committee, and a member of the Executive Committee of Investment Banking.
Mr. Nathanson earned a B.S. degree from the School of Industrial and Labor Relations at Cornell University. He worked for three years at Procter & Gamble in sales management before pursuing his MBA.
He is married to Elyse Tepper Nathanson '80 and has three children: Brian, Alison and Kevin, ages 14, 12 and 9 respectively. Mr. Nathanson spends his free time as an enthusiastic fan of his children's team sports as well as playing golf and snow skiing.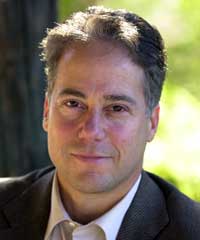 Two months after our 30th reunion, Andy was tragically killed in a surfing accident in East Quogue, Long Island.

At the time of our 35th reunion, Andy & Elyse's son Brian (ILR '12) works in NYC as a business analyst for Blackstone's alternative asset management business. Their daughter Alison (CALS '14) graduated in May and will also be living and working in NYC while Kevin (ILR '17) just completed his freshman year and plays Varsity Sprint Football as Andy did. All were or are members of the Greek system at Cornell, the same way their very proud parents were.