In Kenya during 1991, Martin co-founded ApproTEC and developed a model for economic development that has lifted hundreds of thousands of people in East Africa from poverty -- forever. ApproTEC is a nonprofit social enterprise that develops and promotes low cost capital equipment that is purchased by poor entrepreneurs in Africa who use it to start highly profitable businesses. To date, over 36,000 new microenterprises have been started in East Africa using ApproTEC equipment and 800 more are being started each month. Together the revenue from these new businesses is equal to over 0.5% of Kenya's GDP, and 0.2% of Tanzania's GDP.
Martin's work with ApproTEC has been recognized internationally. Notable awards and accolades include:
CNN International featured ApproTEC as a model for poverty solutions as part of the series "Global Challenges", April 2004
Newsweek Citation for "Inventions that Will Change the World", June 2003
TIME Magazine "2003 European Hero" Award Winner, April 2003
Schwab Foundation "Social Entrepreneur of the Year 2003" Award
Beacon Prize for Outstanding Achievement in Social Enterprise, 2003
San Jose Tech Museum Award for Technologies Benefiting Humanity, 2002
In 2001 Martin returned to the US where he is raising major funds for ApproTEC's expansion in Africa and beyond. Prior to founding ApproTEC, Martin was a Fulbright Scholar in Kenya in 1985-86, where he studied the connection between technology and development. He later joined ActionAid- Kenya, a British non-profit, where he established a large rural water program and co-established and ran the Appropriate Technology Unit.

Martin was born in London, England and grew up in Ithaca where his father was a physics professor at Cornell. Martin received his B.S. in Mechanical Engineering from Cornell in 1979, an M.S. in Mechanical Engineering from Stanford in 1980 and a PhD from Stanford in Theoretical and Applied Mechanics in 1985.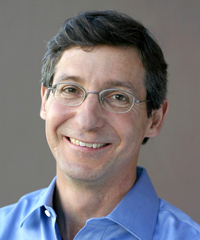 At the time of our 30th reunion, Martin was traveling, as is often the case, promoting KickStart (ApproTEC's new name), to a global audience of young social entrepreneurs and philanthropists. Since being named a Distinguished Classmate, Martin has garnered some additional accolades: The Lemelson-MIT Award for Sustainability; Design News' Engineer of the Year; and the Peter F. Drucker Award for Nonprofit Innovation.

At the time of our 35th reunion, Martin is still leading KickStart International. To date, they have sold over a quarter million pumps in Africa (lifting 800,000 people out of poverty) that are used to grow fresh fruits and vegetables which feed over 10 million people. But much more needs to be done as Africa is predicted to grow from 1 billion people today to 4 billion by 2100; unless it is irrigated it has no chance of feeding itself, so major expansion plans to 'Irrigate Africa' are underway.
At the time of our 40th reunion, Martin is still working to "Irrigate Africa", to enable millions more farmers to irrigate land, sell crops year-round, and adapt to climate change. Today KickStart works in 16 countries and has enabled over 1.25M people escape poverty. Now they are partnering with the private-sector, non-profits, UN and government agencies to develop new technologies, financing and educational methods, polices and investments, that will enable millions more to irrigate.